Posted on Tuesday, October 3rd, 2017 at 8:43 am
It is a fine day in Auckland, New Zealand, and the farmer is up early. He has a hole to dig today. He jumps into his excavator and goes down to the lower paddock where he begins to dig. All goes well for a while until he hits something that proves difficult to move. Redoubling his efforts he finally manages to move the obstacle which suddenly spews forth a very smelly liquid. Which is not surprising when you consider that he has cut through the jet fuel supply to Auckland airport to cause a week of chaos in the skies of New Zealand!
This was the moment we choose to fly from Brisbane to Vancouver via Auckland. The flight has not been cancelled as many of the NZ domestic flights are, but instead of a direct flight to Vancouver, a stop is made in Noumea to take on fuel and for several hours we sit on the tarmac in the dark of night, thus adding considerably to the journey time. From the time we enter Brisbane Airport to the time we exit Vancouver airport is a nice round 24 hours.
We are to spend several days in Vancouver with good friends Campbell and Wendy, and they entertain us royally before dropping us off at Canada Place in the Port of Vancouver. We are there to catch the MS Zaandam at the start of a journey down the west coast of the Americas.
Vancouver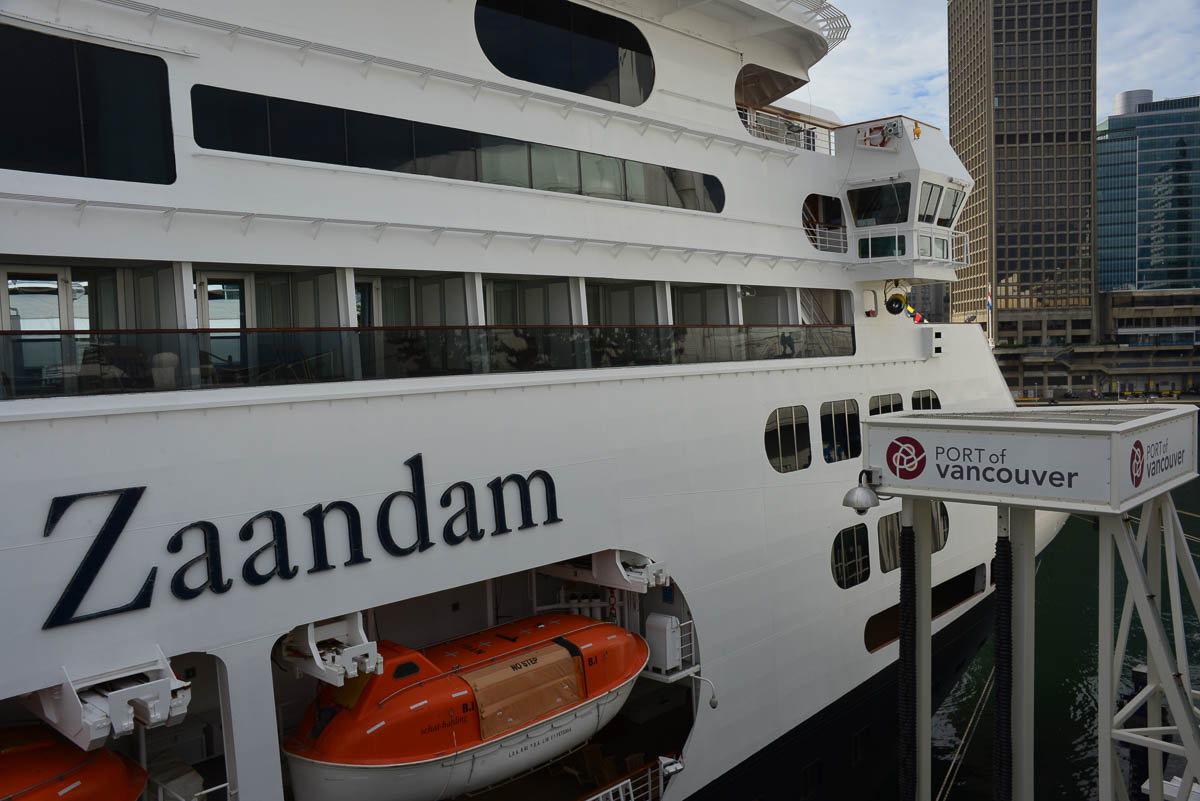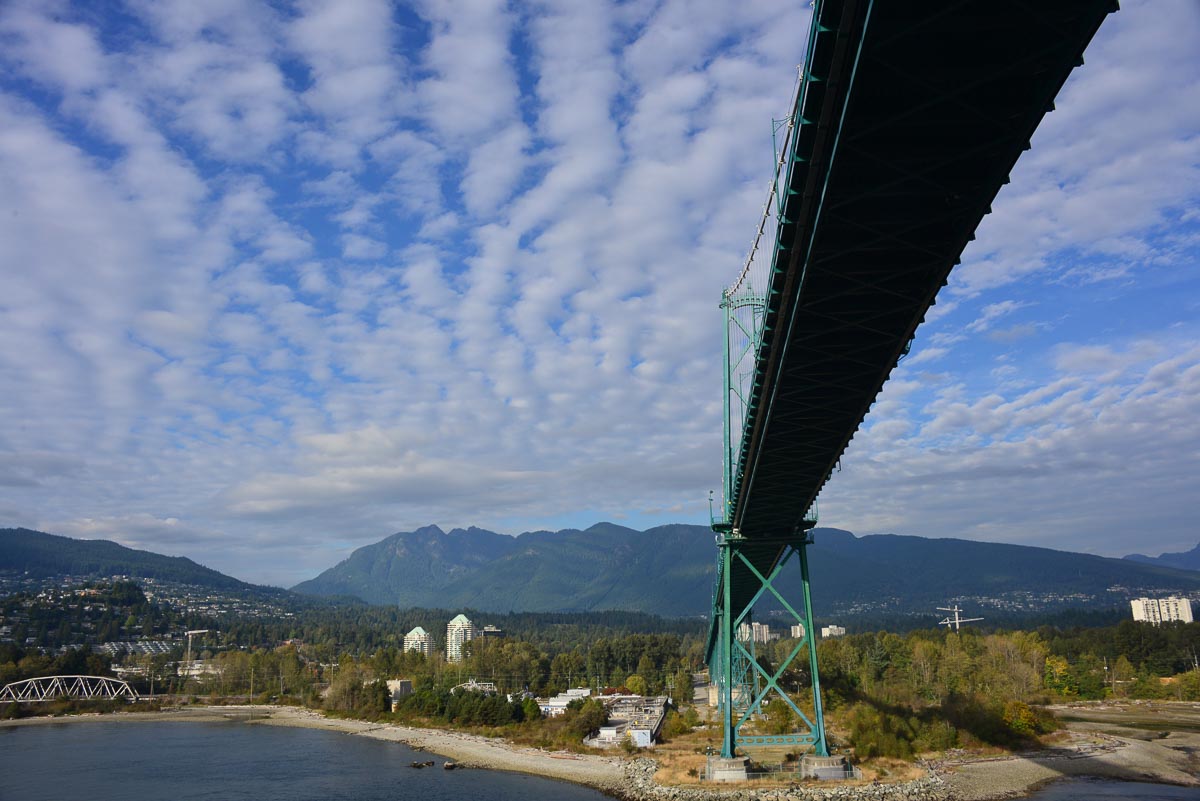 We are on our way, and opening our stateroom which will be our home for the next month or so, we find our cases have arrived. One of the pleasures of such journeys is to be able to unpack everything, put the empty case under the bed, and not touch it again until we leave the ship.
From Vancouver to Santa Barbara
After a couple of days at sea, our first stop is the city of Santa Barbara in California. This is a tender port and the tenders are unshipped and dance around waiting for their turn to ferry us to shore.
From the moment we step off the tender, Santa Barbara appears to be the archetype Southern Californian city, with it's wide, palm lined streets and immaculate spanish style buildings.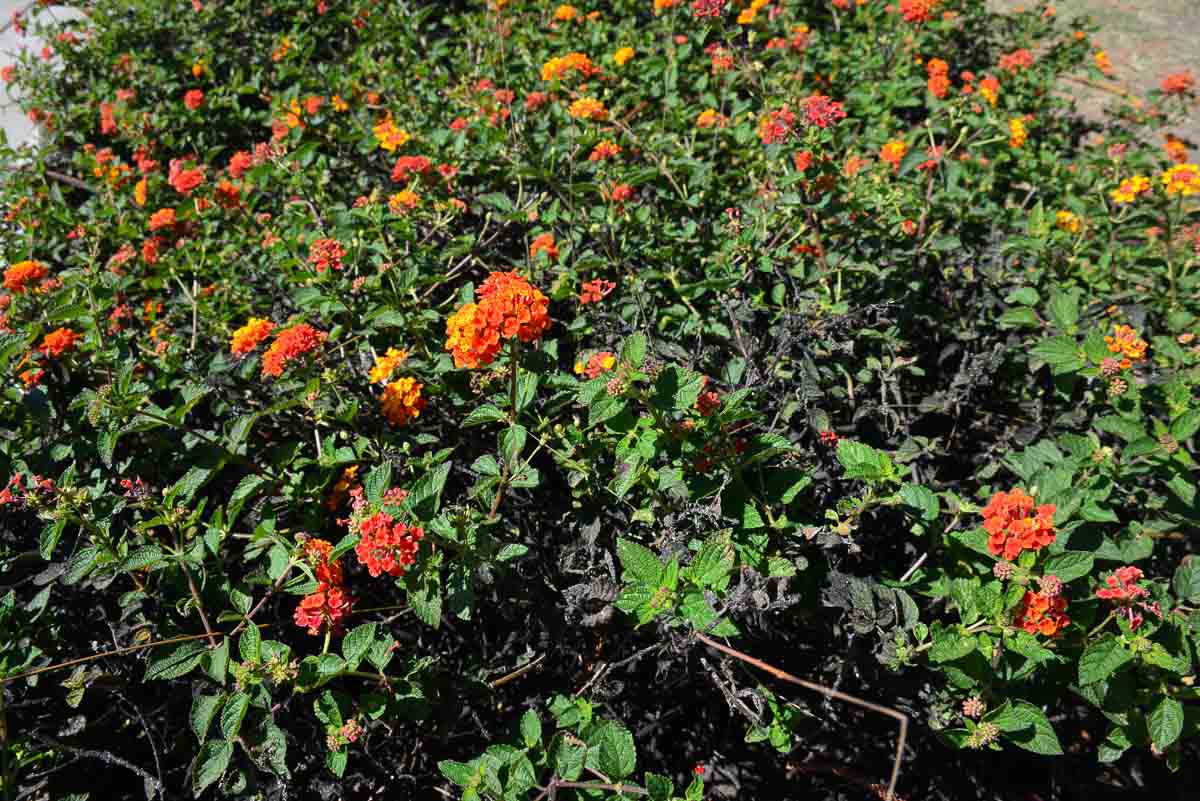 And so we wander slowly around the town on a sunny morning, giving a cheery smile to Ronnie on the way past.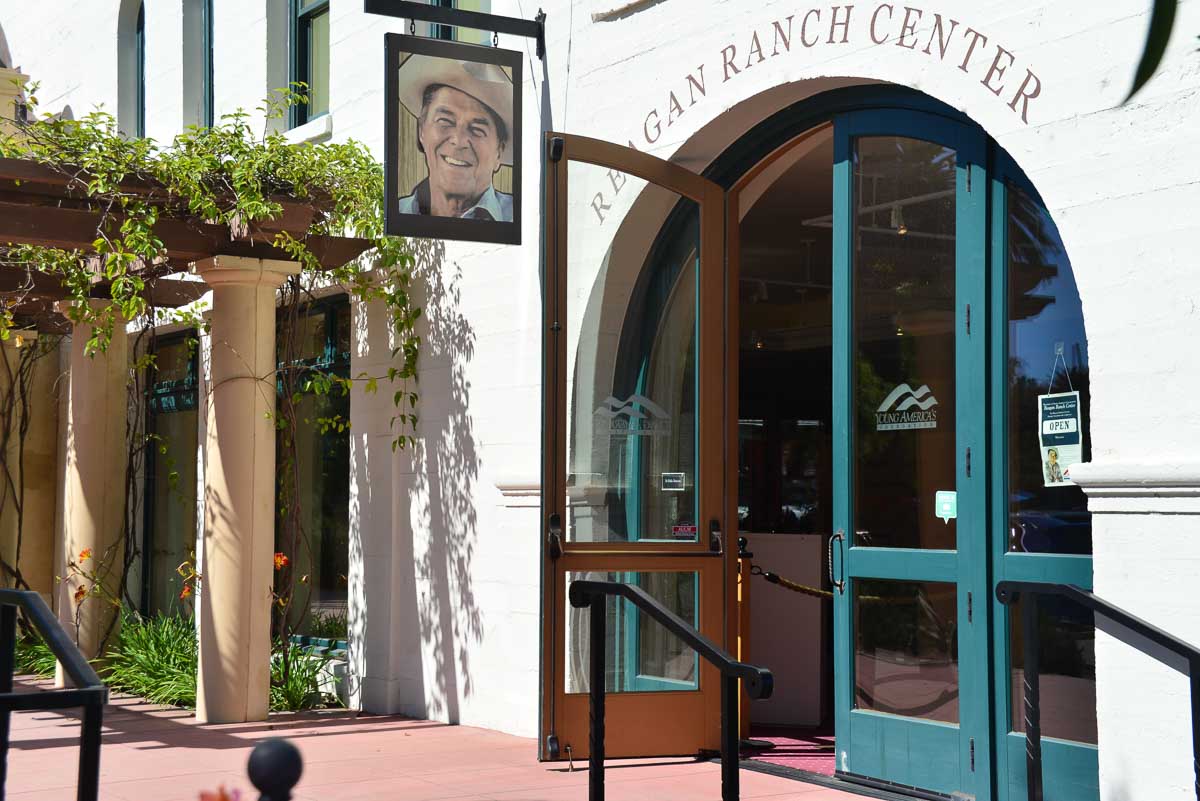 They seem to take Halloween a lot more seriously here. A month to go before the celebrations when we are told the whole town gets dressed up and lets loose.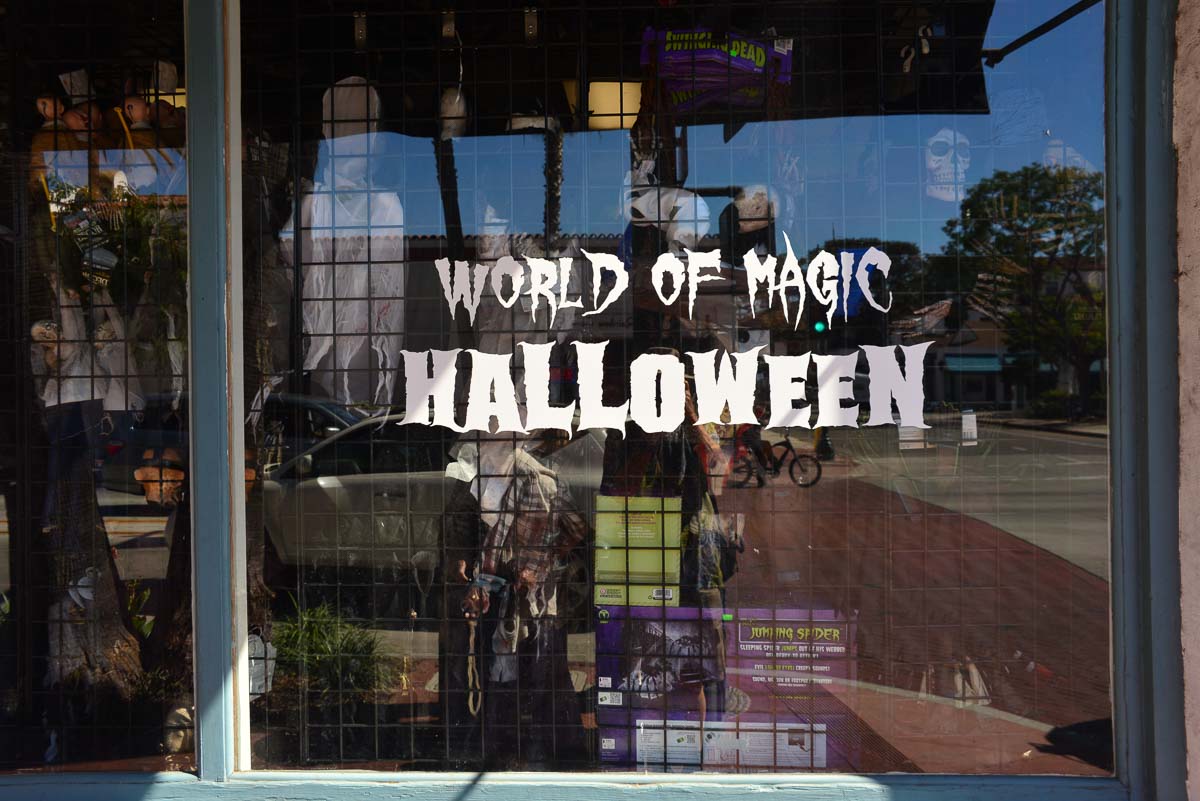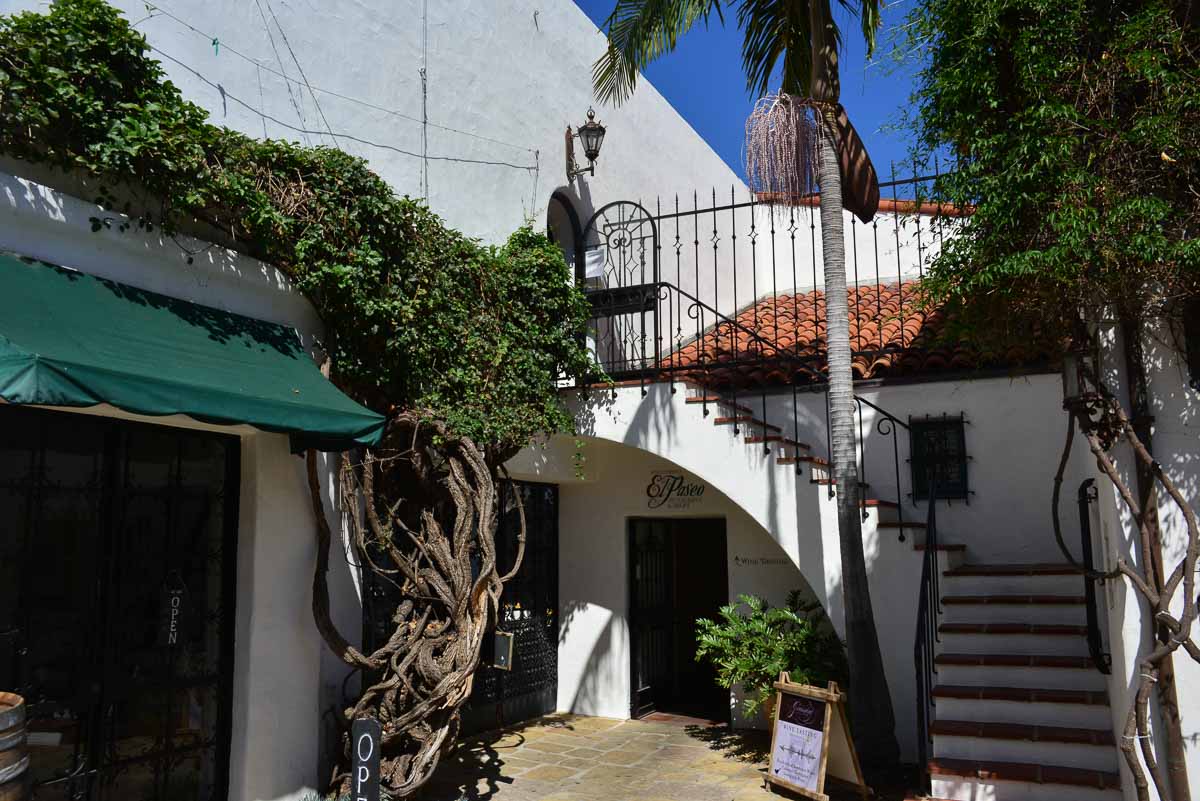 San Diego
Our next port of call is San Diego, and we have no expectations for this visit. San Diego is a huge city and a main port for the US Pacific Fleet. We get off the ship and walk into the city, and after wandering around rather aimlessly for a while, stop for a coffee and then end up in a Shopping Centre, of all places.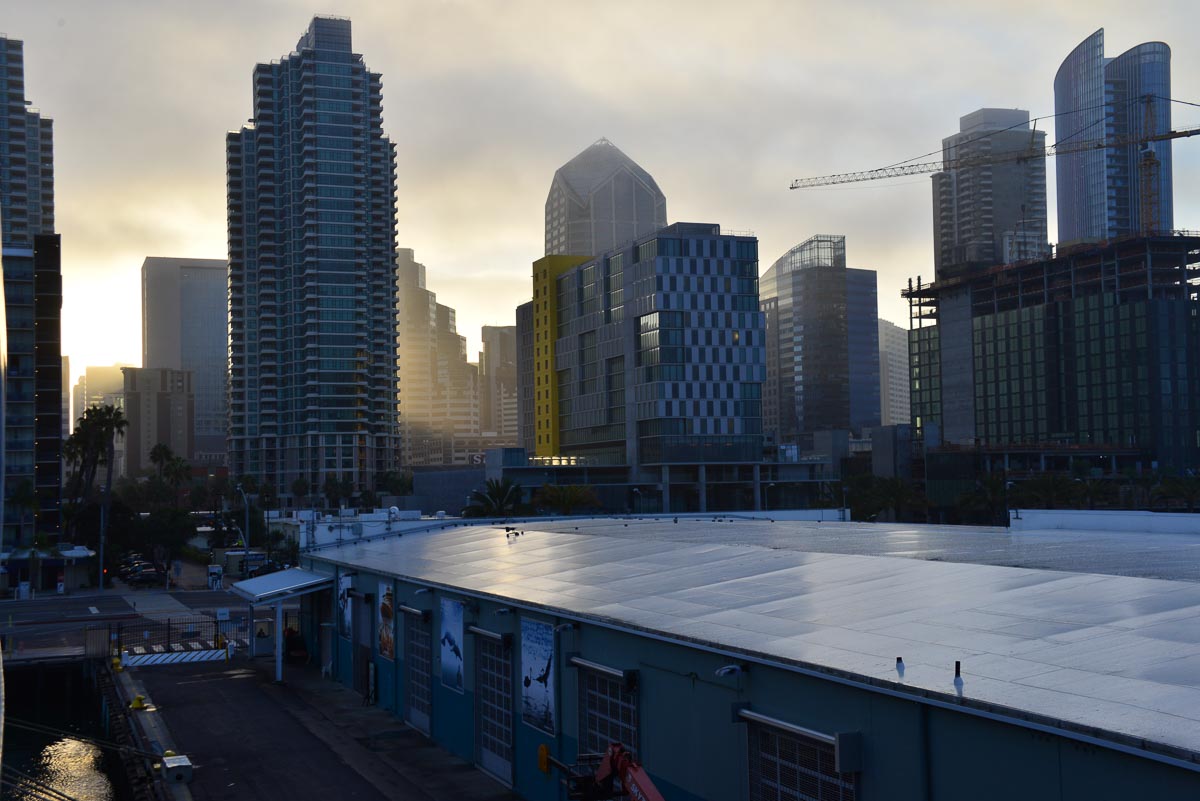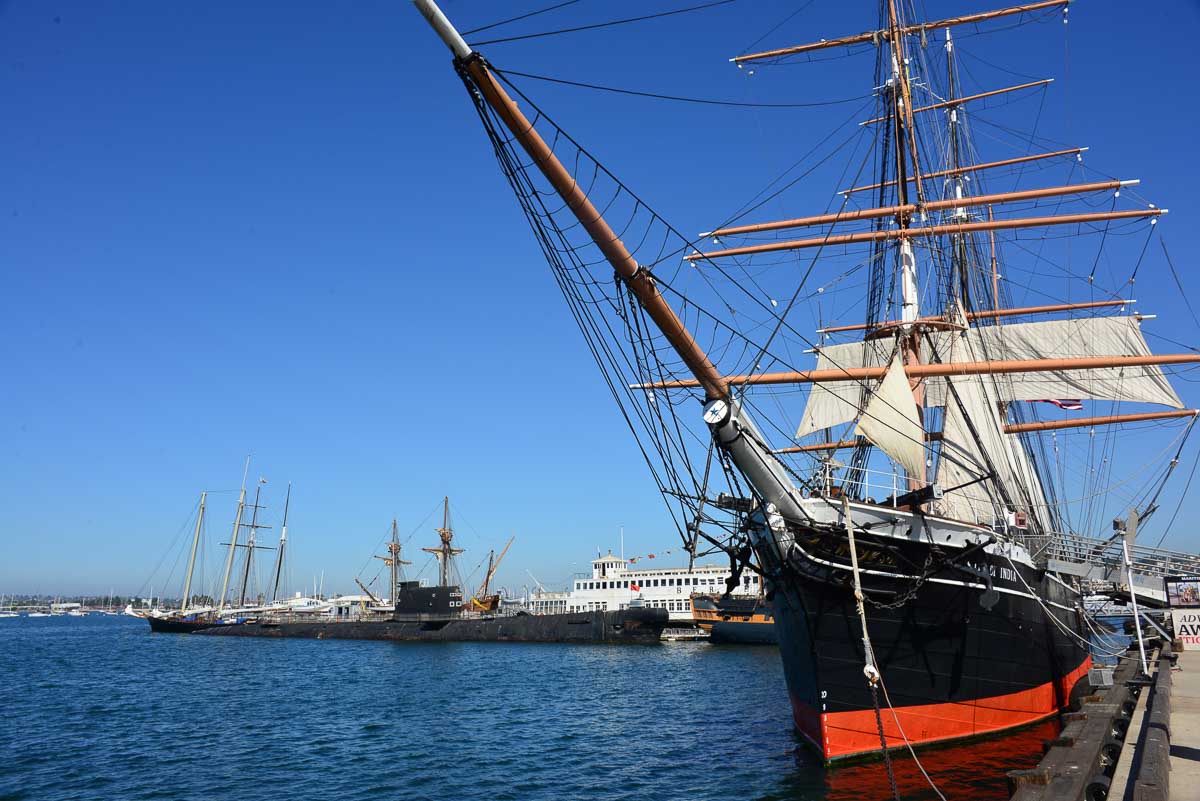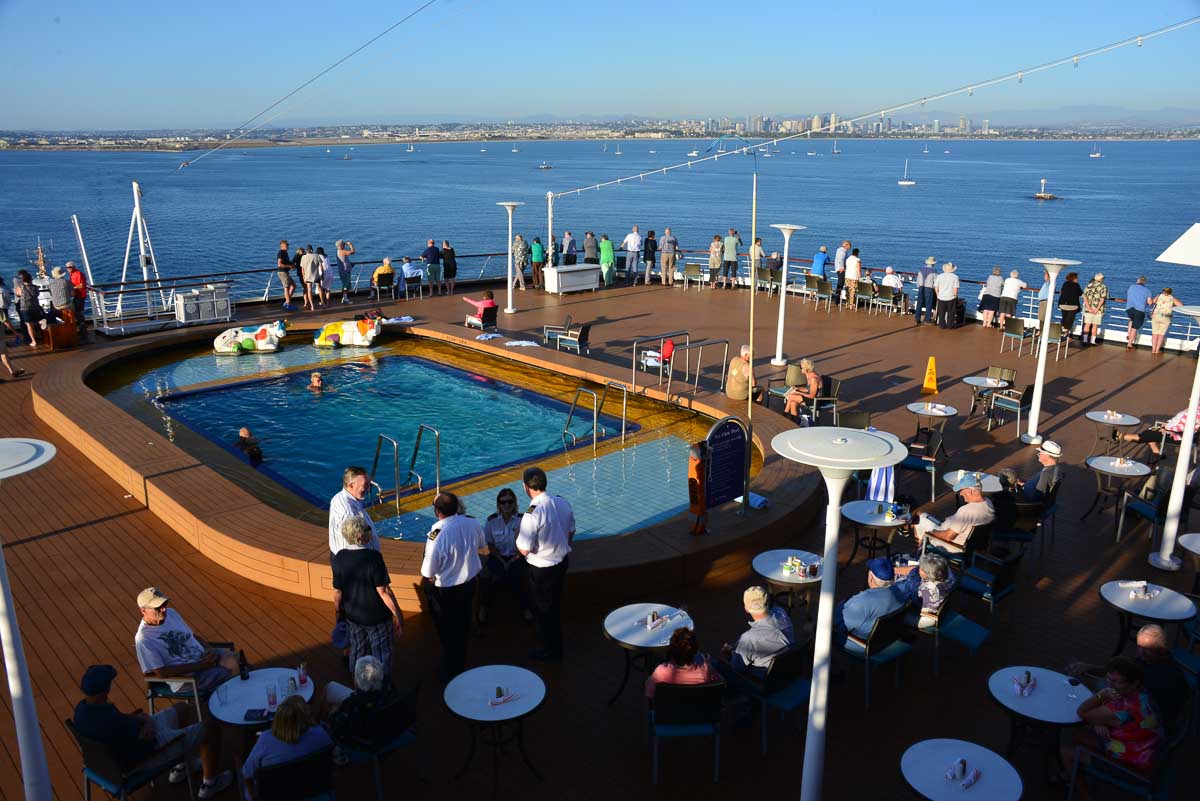 And so we leave the safety of the English speaking democracies and head south to heaven knows what strange civilisations.
Enjoy 🙂
Alan.