Posted on Friday, November 10th, 2017 at 8:47 pm
Montevideo, Uruguay.
The first port on our way north is Montevideo. We have been looking forward to this city … everybody tells us it is beautiful and very walkable. It is quite cold so we rug up. Mmmmm. It seems to be raining.
We decide to wait for the rain to clear, but as the day goes on it all gets worse and the wind comes up as well. What to do?
In the middle of the afternoon, we decide to go anyway even if we get a bit wet so off we trot, but only get as far as the port entrance. We stand at the corner of a building with the rain and wind howling past. A couple of people gasp around the corner, soaking wet and with their umbrellas turned inside out. Maybe we have to give this a miss!
Buenos Aires, Argentina
After yesterdays hiccup we have high hopes for Buenos Aires as we approach the harbour in the early morning sunlight. It looks like a clear day ahead.
We get out of the port on the free shuttle bus (can't have all these people wandering around unchaperoned) and begin our usual stroll around the city with no clear idea of where we are going. Let just see what turns up. There are those who plan every minute of their time ashore to make sure that they don't miss anything. This doesn't seems to be quite our style!
We really enjoyed our day in Buenos Aires. The streets were wide and open and the public building impressive. The old port area has been renovated or torn down and is now a fashionable area of shops and restaurants. And we felt safe at all times.
Punta del Este, Uruguay
We have no expectations for Punta del Este, as it feels rather like a fill-in on the itinerary between the great cities of Buenos Aires and Rio.
It turns out that Punta del Este is the holiday resort which services the wealthier people from Uruguay, Brazil and Argentina in particular. It is a beach resort of apartment blocks and more substantial houses and one can imagine that there are many holiday homes here.
As we walk off the tender pier, we are handed an excellent walking tour guide which takes us for four or five kilometres along the Atlantic coast and back along the sheltered bay-side beach.
First thing, of course, is to get our coffee.
Rio de Janeiro, Brazil
We have been warned that docking in Rio would be early and so after struggling to wake up we enter the harbour in the early morning light. The statue of Christ the Redeemer shines from the top of it's hill, with the bulk of the Sugar Loaf in front. It is quite a spectacular entrance and definitely worth the missed sleep.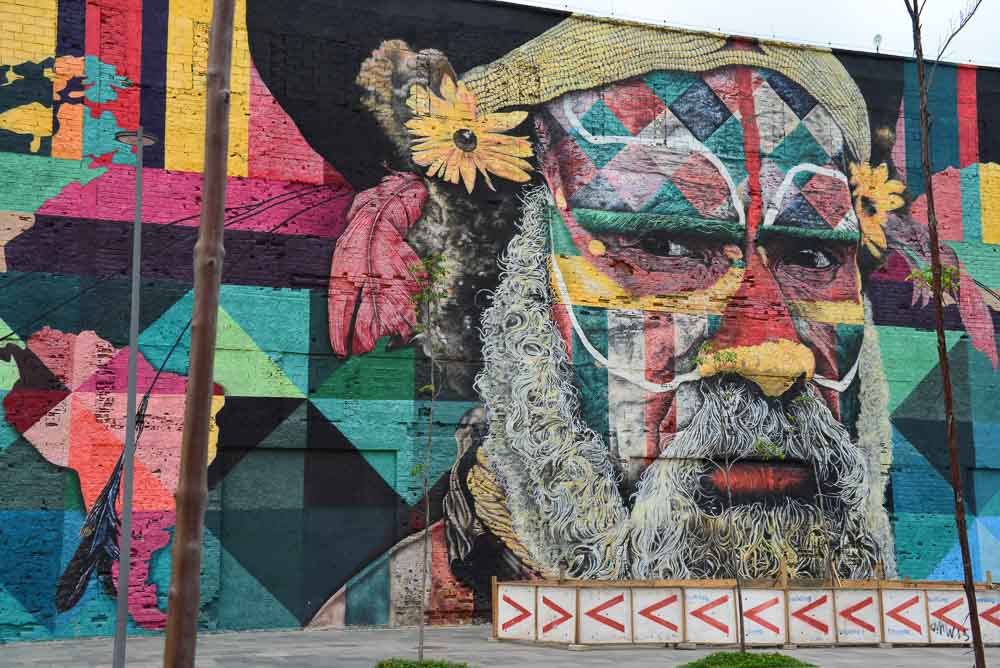 The main snag about arriving in Rio, is that we are about to be unceremoniously kicked out of the comfortable nest we have been luxuriating in for the past five weeks. Our cases were all packed and collected last night, and although we opted for a late disembarkation it has come along all too soon.
Instead of getting off the ship and wandering into Rio, as we have become used to when docking, here we are after a last breakfast, with our suitcases trailing behind, walking towards our hotel and an unknown future. Scary!
Away from the smooth surfaces of the port area, we meet the reality of the pavements in Rio. We plunge straight into the maelstrom of the city and its mosaicked sidewalks. We feel a bit silly dragging our suitcases behind us, but luckily the hotel is only supposed to be 500 metres down the road, so we persist. Not worth getting a taxi. This really is strange!
Across the street is the Hotel Sao Francisco … whew! Not far now. Wait a moment! The doors and windows of this multistory modern hotel appear to be boarded up … this can't be right. But it is. Oh no … what to do now?
After a confused conversation with a man in a small suitcase shop beside the hotel, he confirms that the hotel has closed. Fortunately he tells us there is another hotel a little farther on. To our delight, we soon find the Windsor hotel and book a room for the night. It seems that the Hotel Sao Francisco was shut down by a court a few days ago and none of it's staff had been paid for the last three months. We gratefully go to our room to digest these events.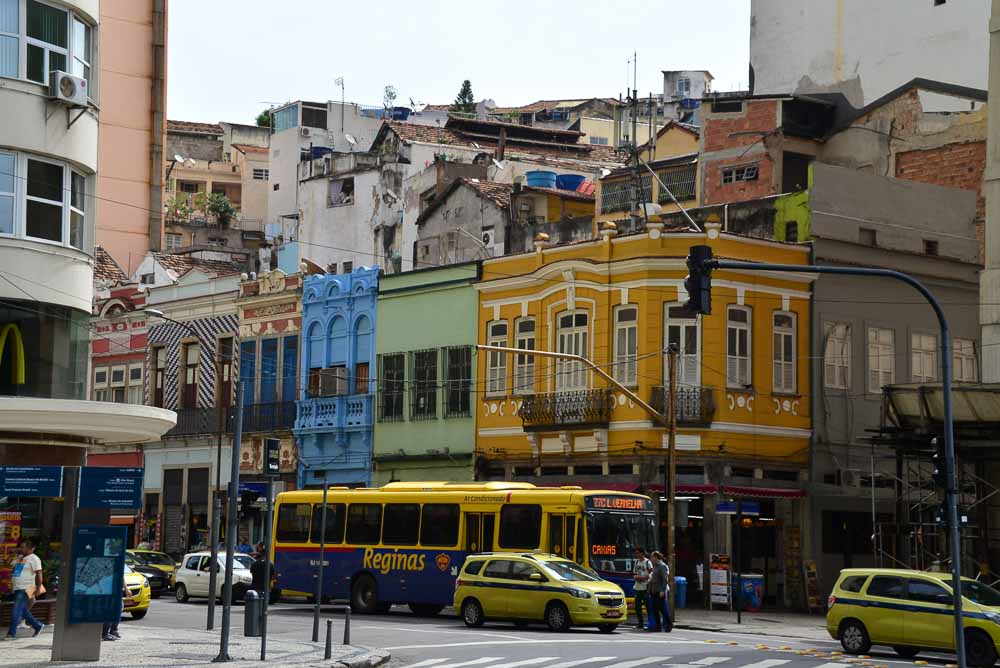 Homelessness is rife in Rio and in many of the streets there are bundles of sleeping bodies.
We have set out to see the Escadaria Selaron, more commonly known as the Lapa Steps, created over a lifetime by the Chilean artist, Selaron, as his tribute to Brazil. The steps go up into the Santa Terasa area sitting on top of the hill. This was once a very run down part of the city but is gradually being gentrified.
Suddenly it is crowded, and the taxis and mini buses vie for parking spaces as they disgorge their cargos of tourists. There is a great sense of delight among the crowds as they jostle into position to get that photo or that selfie.
Onwards, ever onwards!
So now it is time to leave Rio and South America … but where will we go?
More next time
Enjoy
Alan
---