Posted on Sunday, June 5th, 2016 at 5:14 pm
Onward to the main attraction we go! Arriving in the dock we park alongside the four other cruise ships and quickly realise that this will be different. The last few stops have been at or near the old city of that particular place. The old city areas have always been very walkable. Not so Saint Petersburg!
Saint Petersburg, Russia.

Saint Petersburg is BIG … five million people we are told. It doesn't have a convenient old city that one can walk around easily … its main attractions are scattered all over the place, although luckily, quite a few of them are along or near the banks of the Neva river. This main artery runs right though the centre of the city and is a major highway in the months that it's not frozen over. How different this city must look during the winter months!
Our luck is holding and we have arrived in sunshine for the start of our two day stay. I can't really say it's warm sunshine, but none the less, it makes us happy.
Russia requires a visa; either an individual visa, which is not straight forward to get, or the blanket visa for the ship. We can use the ships visa provided that we are on official tours organised by MSC.
At every port of call (with the exception of the UK), going on shore was simply a matter of flashing one's cruise card and stepping ashore. Here we trot down the gangplank onto the end of a very long queue. Immigration! Dour faced officials seem to take delight in thoroughly checking every detail of the passports handed to them. Hey ho … I suppose it is their country!
Eventually it's back on those tour buses once more. This afternoon we are to join a tour named "Panoramic City tour and Shopping".
As in any modern city, it seems, we spend a lot of time sitting in traffic, which at least gives us a chance to look around.
I have no intention of this being any sort of history lesson save to say that the city was founded by Peter the First, here known as Peter the Great. He fell in love with Amsterdam and created Saint Petersburg in it's image, including an extensive network of canals to encourage people to travel by boat.
In reality, this proved to be especially difficult in the winter and so as time went on, a number of these canals have been filled in and constitute the main roads through parts of the city. However, there are enough canals left to make it interesting and the architecture looks thoroughly European!
The first of our photo stops is by the River Neva, and what a river it is … wide and deep and very impressive. From our stop we can see the buildings on the other bank among them the Admiralty Building and the Hermitage.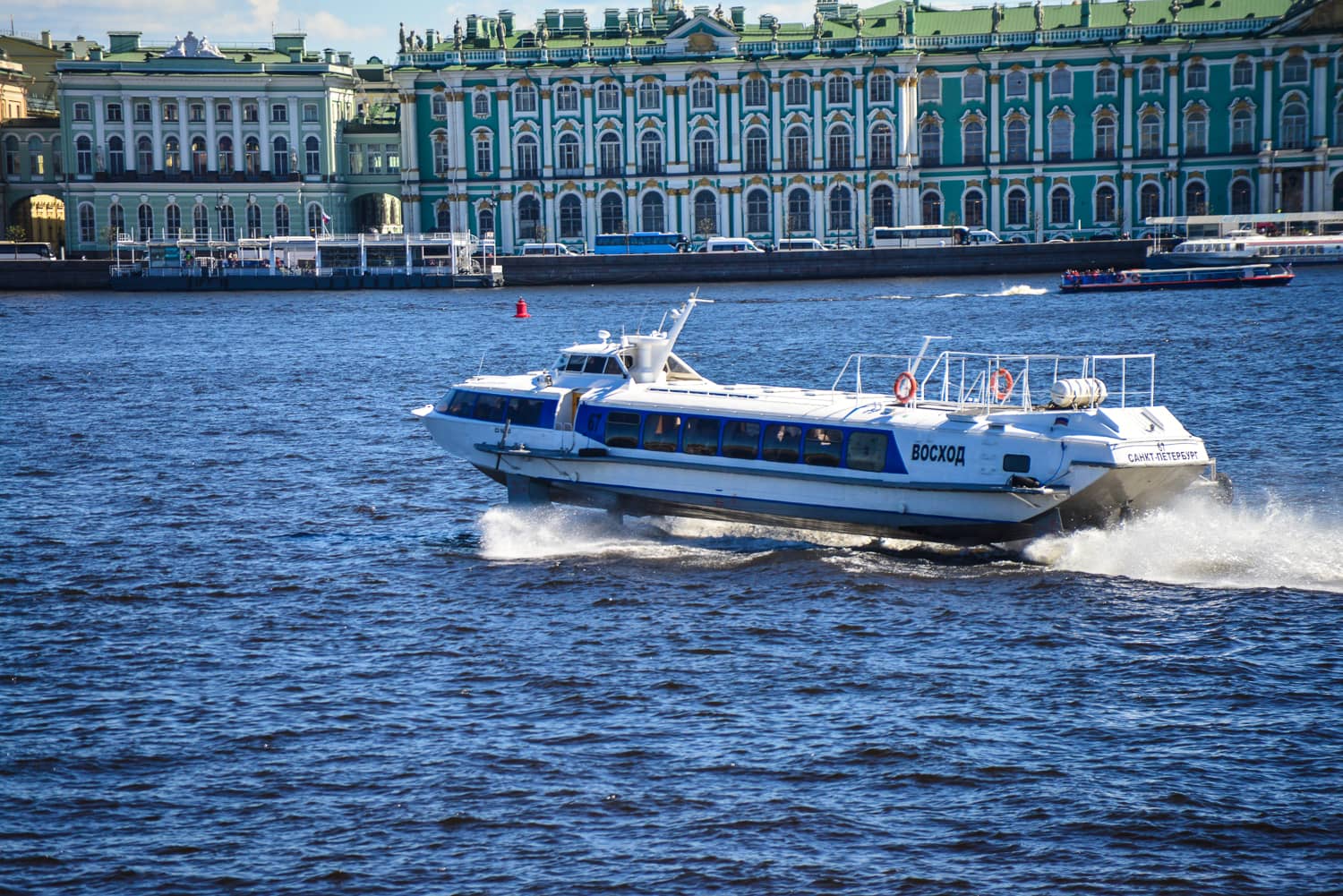 Back on the bus after our strictly controlled ten minute stop and onto the next of our three stops. This in one of the most exciting things for us since we spied it on a travel TV program. The Church of the Savior on Spilled Blood. It's more of a mausoleum really, dedicated to Tsar Alexander II whose blood was spilled here in 1881. His death goes to show that if someone tries to assassinate you, don't get out to tell them off so that someone else can have a go!
Standing in front of it, it's quite an amazing building standing as it does, on the bank of the Griboedov Canal.
So that's our second stop … one to go, if you don't count the shopping. This time its in Saint Isaac's Square to see the cathedral of the same name … at least from the outside. Once again we crawl through the traffic to get there.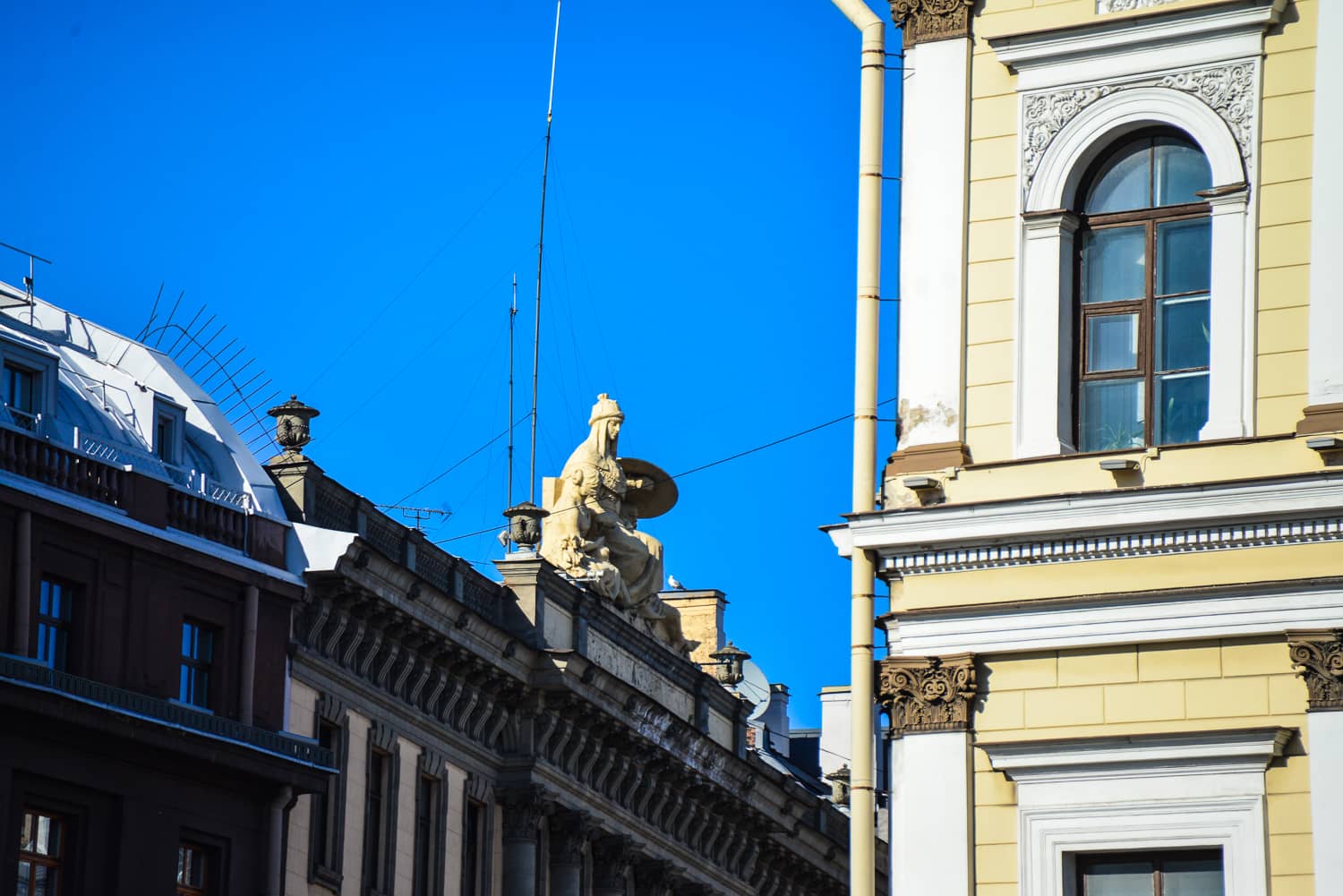 On we go to the last stop of this tour … shopping. We are not really sure what this means but we find out soon enough. Off the bus and into a basement full of tourist tat. Everything is carefully priced in euros so that not having rubbles is no excuse. People seems to love it and even we put a couple of small things in our very big basket.
Day two arrives and today we go on a tour named 'Canal cruise and the Peter and Paul Fortress'. Yesterday we learn a few bits of trivia. Did you know that statistically St Petersburg has sixty days each year when it doesn't rain? Or that on average there are thirty sunny days a year? We feel honoured that we got two of them in a row! Or that most people in Saint Petersburg live in apartments, most of them in high rise buildings? Not enough room for single houses we are told.
And another. Did you know that most of the bridges across the river Neva are opened between 2am and 6am to allow big ships to pass through? A very convenient excuse to stay out all night!
We really enjoy our cruise around the canals with the wind in our hair. We arrive at the second part of our tour and start our viewing of the Peter and Paul Fortress, last resting place of many of the Imperial Rulers of Russia.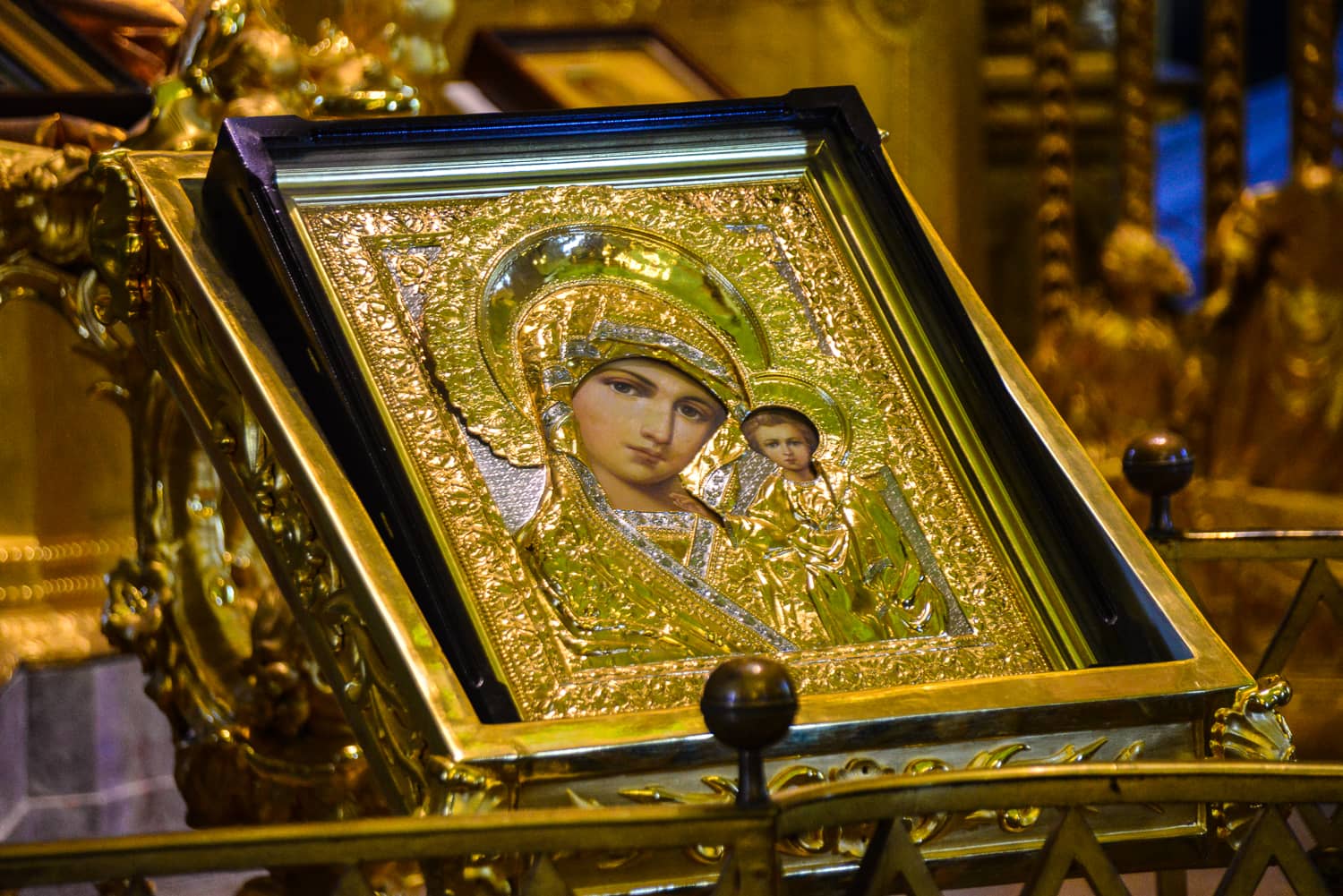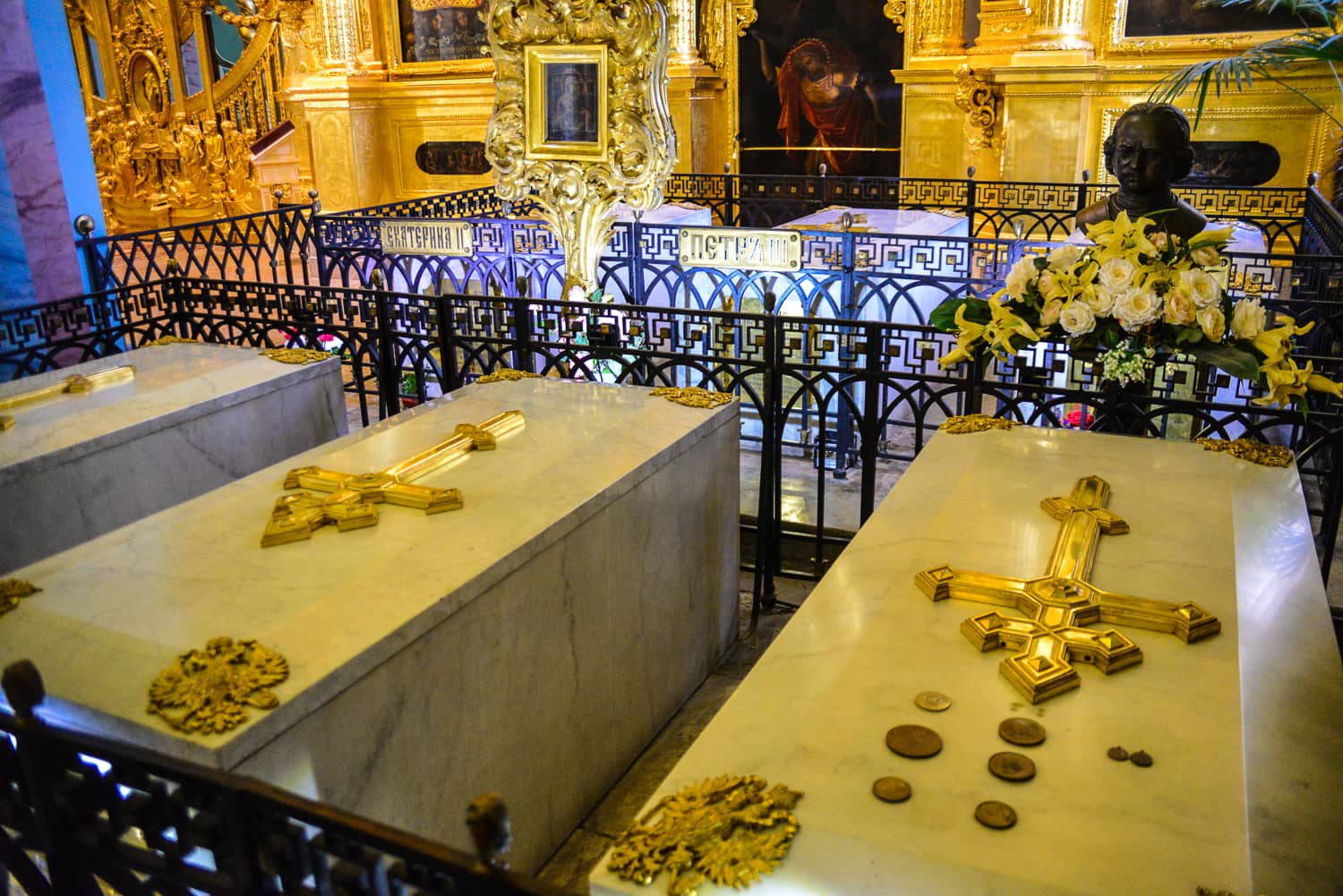 Our tour comes to and end and with it our visit to Saint Petersburg. The long queues for immigration were worth it we decide as we take one more parting look when setting sail.
---
Helsinki, Finland
Well, it had to happen I suppose. On waking this morning we find that the sun has disappeared and cold drizzle has begun. We decide to rug up and walk into Helsinki but don't feel very enthusiastic after the excitement of the last two days. On this part of the cruise, the ports have come thick and fast and we see the benefits of sea days and the chance it gives to take a break.
Into Helsinki we go, through the port and into the town. Jacqui's back is suffering a bit more than usual and so we take it very slowly.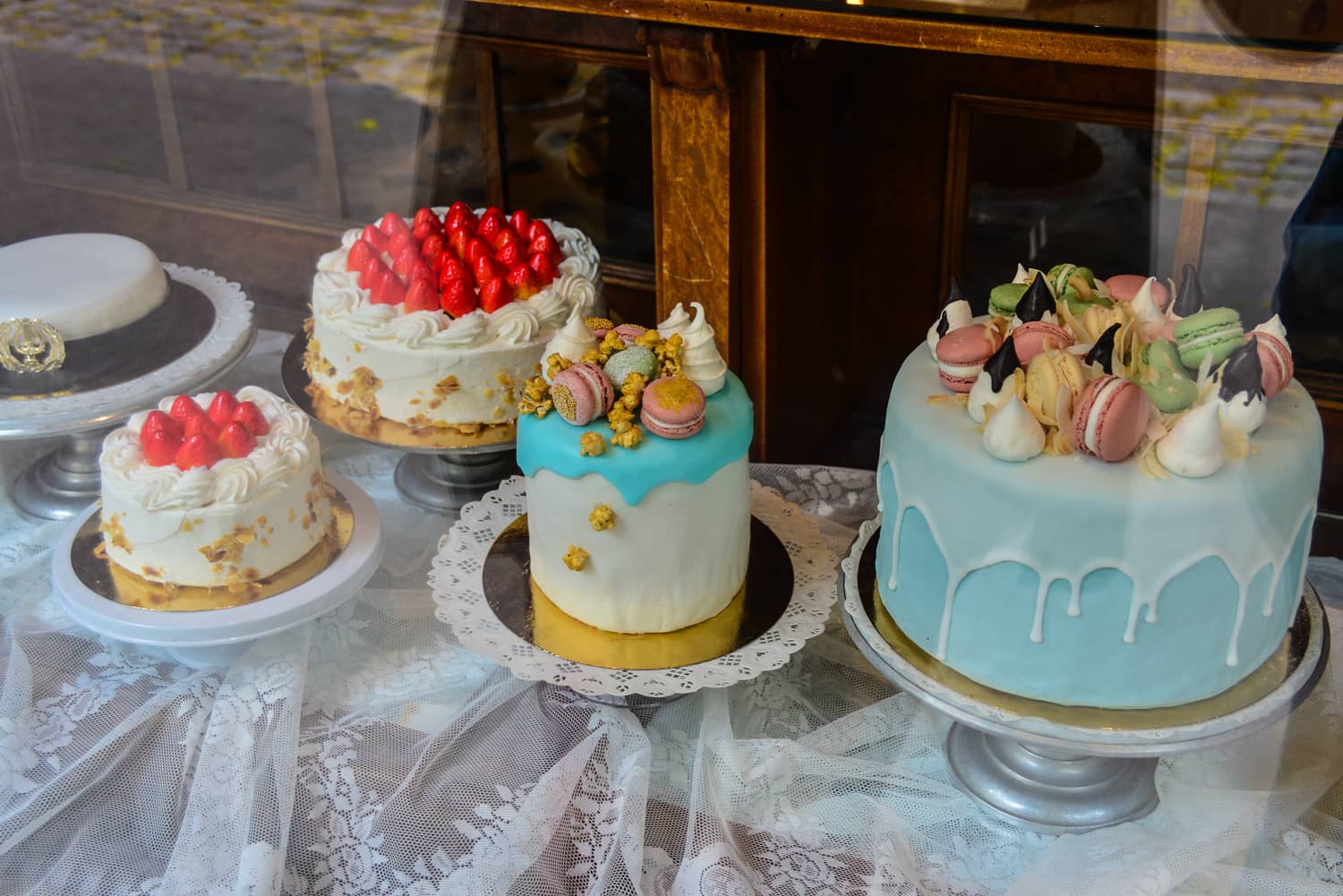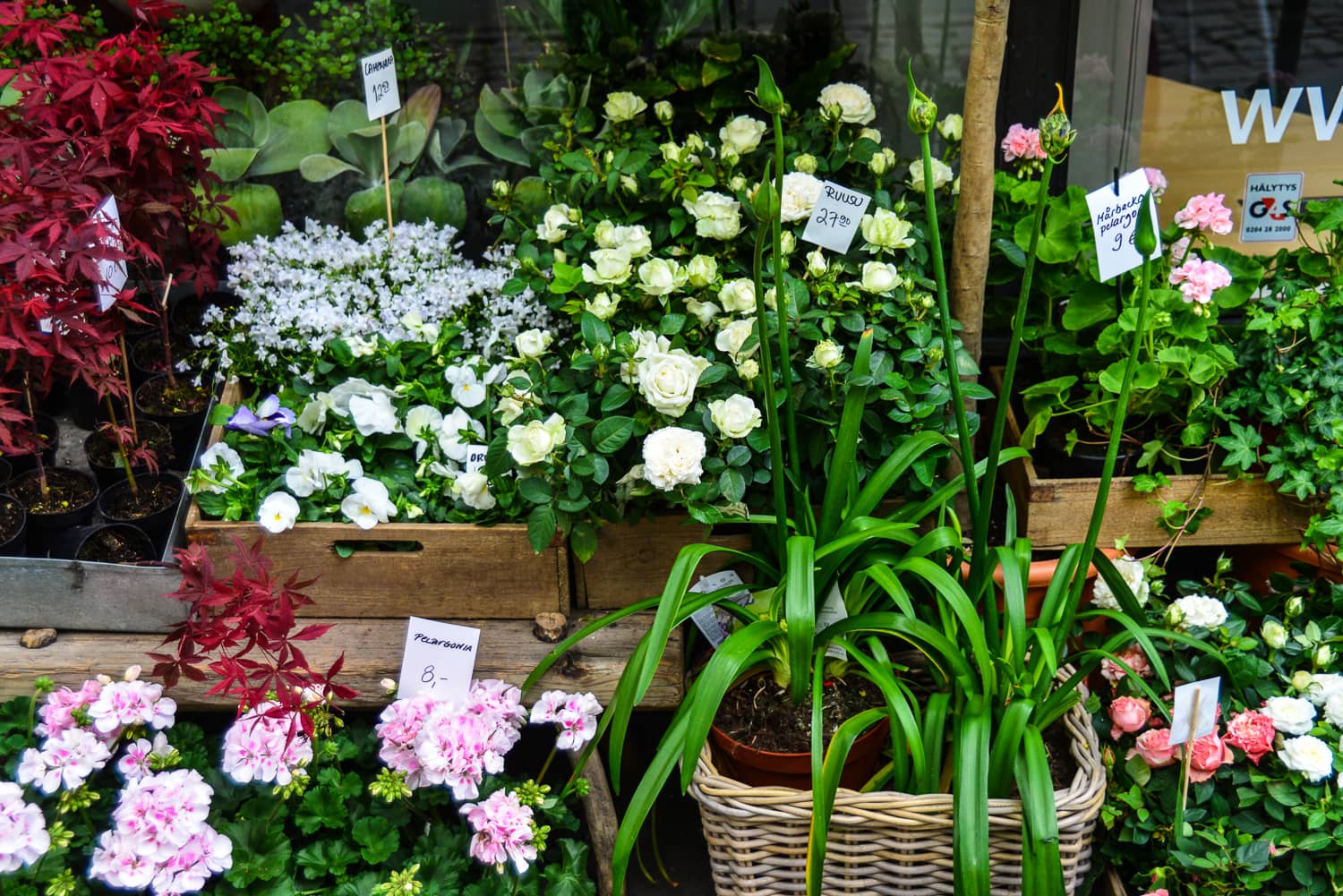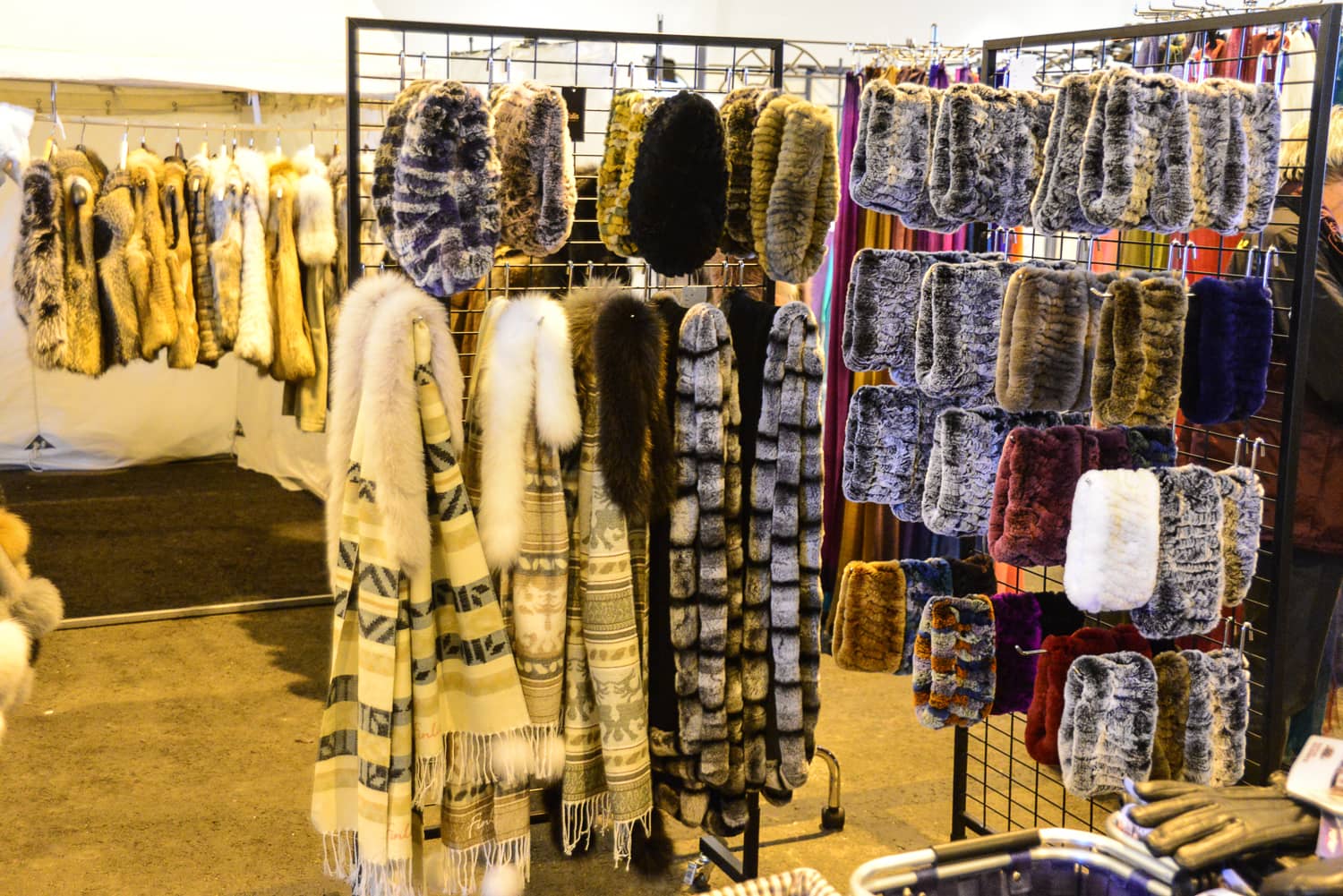 We leave Helsinki feeling a bit flat and in response the weather worsens and at last we see the Baltic as we imagined it to be. The wind howls and the waves crash … gone are the glass like seas of last week. Luckily the ships stabilisers work extremely well.
---
Stockholm, Sweden.
We awake to the announcement by the captain that we will not be able to dock in Stockholm because of the weather. It seems that we may get in alright, but may not be able to get out at the end of the day. Instead we are to dock at Nynashamn and MSC will put on a bus into town in the morning and back to the ship in the afternoon. It seems it is about an hours run down the motorway. This seems somewhat odd to us land lubbers until you look at a map.
It turned out that even Nynashamn was a bit dodgy and it took a while to moor alongside a jetty which was around a quarter the length of the boat.
While the bus was warm, the day definitely was not, and while we speed though the pine and birch forests of Sweden, I wonder if I have put enough clothes on. After continuous sunshine from Havana to Saint Petersburg it is difficult to think of being too cold. Wrong!
Stockholm is another city with a distinctive old city known as the Gamla Stan. It sits on an island accessed by half a dozen bridges in the middle of Stockholm. The bus drops us at the end of one of these bridges and we walk across and into a medieval city dating back to the thirteenth century. It is Sunday and so everything is really quiet.
Back outside, life is appearing and the tourist shops are opening. We wander around the streets and do some window shopping before making our way back to the meeting place for the return bus to Nynashamn. People who live here seem to be hidden away today except for the shop keepers. We will be glad to get back into the warmth of the bus.
It's time to leave Sweden and as we return on the bus, we reflect that this trip of ours will soon come to an end. Havana to Saint Petersburg … it has a nice ring somehow. We will pay another visit to Copenhagen and take a canal trip there in the newly returned sunshine, but I won't go into detail. Then on to Warnemunde once more and an expensive taxi ride to Hamburg airport and the flight home. Well not quite home but …
---
Dubai
We have booked a break in Dubai on our way home to hopefully lessen the effects of jet lag. We arrive in Dubai in the middle of the night and whisk along the freeway to our hotel … the Ibis – Mall of the Emirates.
We have a day in Dubai and decide to limit our exploration to the Mall of the Emirates just across the road from the hotel. It is a shrine to capitalism and the consumer … if you are into shopping then this is the place for you … no need to go outside, everything you desire is here!
With a long flight to Brisbane our little journey comes to an end and we realise that we have been right around the world. Isn't travel wonderful!
Until our next trip … we wish you all farewell … unless, of course, I decide to do a small piece about life on the ship rather than life from the ship … who knows?
Enjoy 🙂
Alan.
---